Jouka was a gnome inhabiting the Samek Valley who helped defeat the ice devil Vreesar[1] in 1366 DR.
Possessions
Edit
Jouka wore a strange "badger-fighting suit", which was a sort of spiked body armor. With it, he would damage enemies by embracing them.[1]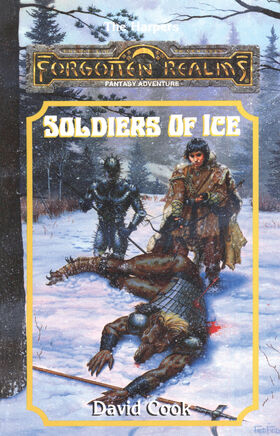 Jouka was one of the few who offered help to the Harper Martine in her fight against the Burnt Fur gnoll tribe led by the ice devil Vreesar.[1]
Appearances
Edit
References
Edit
↑ 1.0 1.1 1.2 1.3 Dale Donovan, Paul Culotta (August 1996). Heroes' Lorebook. (TSR, Inc), p. 71. ISBN 0-7869-0412-7.